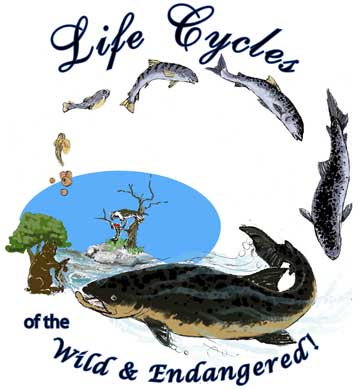 32nd Annual Endangered Species Faire
Saturday, May 7th, 2011
Cedar Grove in Bidwell Park, Chico
10:00 a.m. to 4:00 p.m.
This year's theme is Climate Change.
Sponsorship and Booths
Learn more about becoming a Faire sponsor. If you're a school, non-profit or government agency and would like a booth at the Faire, find out how here.
Last Year's Faire
The 31st Annual Endangered Species Faire went off without a hitch this year, and it was a stunningly beautiful day in Cedar Grove! We had fabulous entertainment all day long including local musicians Outside Voices, Local World, Whipple, and Sekund Naychur. The third and fourth graders from Hooker Oak School composed a music and dance show that was very entertaining! Wild Things brought their animals, both local species and other species from around the world, to educate about why wild animals should remain wild, not pets. They also do a good job of explaining the perils that these animals (and/or their habitats) face.
The primary reason for the Faire is, of course, environmental education (in a fun and entertaining atmosphere), and that was provided in abundance by the local non-profit sector, local, state and federal agencies, and college/high school/elementary school classes. Many of the organizations followed the theme of the Faire, "Lifecycles of the Wild & Endangered," when creating their booths. University of Earth had a beautiful display on the life cycle of the universe (see photo); the U.S. Fish & Wildlife Service had a great display of the life cycles of some of our local endangered species (California red-legged frogs, valley elderberry longhorn beetles and California tiger salamanders); and the Progressive Schoolhouse students created life cycle wheels.
Special Thanks to our Sponsors!
Sierra Nevada Brewing Company has been continually supporting this Faire since we lost our funding from the California Board of Education, and without their help it would be very hard to continue this tradition. We are extremely grateful for their support. The U.S. Fish & Wildlife Service, F.R.E.E., Pullins Cyclery, the Chico News & Review and University of Earth were also major sponsors!
Several businesses give donations in the way of discounts on products or services, and these include Butte Natural Distributing, A&J Party Rental Center, In-Tent Events, Mt. Shasta Spring Water, Printed Image and Waste Management.
At 30 years old, the Endangered Species Faire is Northern California's oldest environmental faire—kids who attended the Faire years ago are now bringing their own kids to share the fun and education of our marvelous community event. Seeing old friends and making new ones is part of the magic of the Faire, and it's you and the rest of the community that make it so special. We look forward to seeing you again next year!
For more information please contact Butte Environmental Council at (530) 891-6424 or marym @ becnet.org.